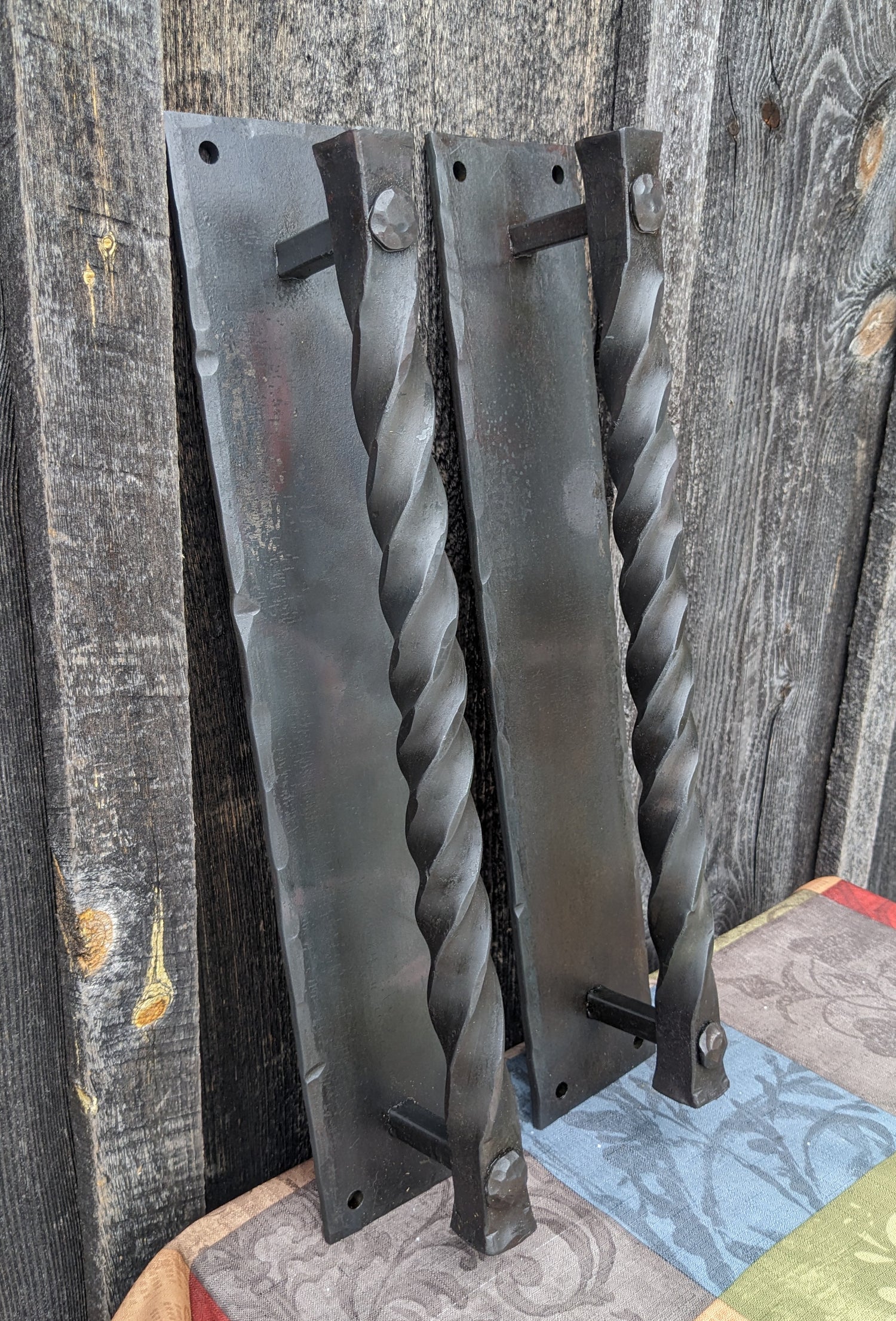 Custom Orders
Looking for something handmade just for you? We are always happy to discuss custom work! Our items can be resized to fit your space, or we can make something from your design.
Custom Orders
We are happy to customize the sizes of many of our standard items or create something one-of-a-kind just for you. For custom designs, we'll need a sketch or blueprint, or a photo, screenshot, or link to something similar. We also will need approximate sizing and quantity desired in order to give you an accurate quote on pricing. International orders will also need to provide their country and postal code if applicable for a shipping quote.
Please contact us at inquiry@forgeatpleasantvalley.com, or reach out via the contact form above.  We strongly prefer to discuss custom work in writing to make sure that what we create is exactly what we've discussed with you. 
Terms & Conditions
The description of the item in the listing provided to you is our contract as to what you will receive, so be sure to look it over carefully before purchasing. If it is not exactly what you had in mind, please let us know before paying.  We are happy to adjust custom orders then, but cannot edit your order in any way after payment is received for both your protection and ours. 
We accept credit or debit cards, all processed online securely via Shopify. Or, choose PayPal, Google Pay, Apple Pay, Shop Pay and pay securely through them. Custom orders over $50 are also eligible for interest-free installments through Shop Pay. We do not accept card payments over the phone. Payment in full is expected before custom work is added to the queue for the forge.
Processing time is typically about 2 weeks, which is the same for any of our hand forged items since each one is handmade to order.  Custom orders with multiple pieces, complex designs, or that require us to special order raw materials may take longer.  A processing time estimate will be provided with your price quote.
While we do our best to create custom pieces, some designs are not possible using the traditional methods we employ.  We reserve the right to decline custom work if we are not confident that you will be happy with the end result.